While love should be at the absolute core of your relationship, you should also know your partner inside and out. Understanding your partner's emotions and needs are key traits of a happy and healthy relationship. Here are several ways to keep your partner happy.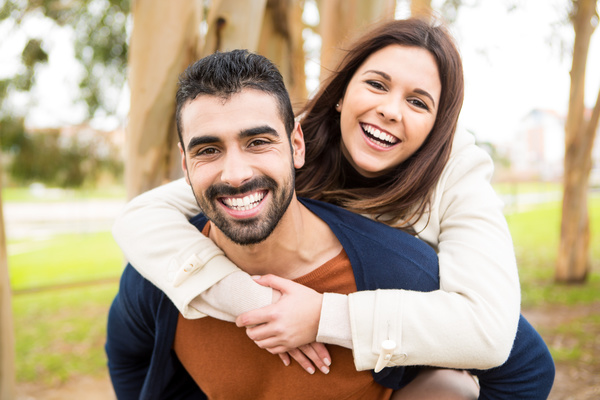 Being Honest and Open
For a relationship to thrive, it's essential that you and your partner are open and honest with each other. Communicating effectively on a regular basis can only be a good thing and it helps your relationship stay strong and healthy. Try and take a few minutes out of your day to have a sit down with your partner where you can talk about any problems that you have. The way you handle yourself in certain situations such as arguments can have a damaging effect on your relationship. If you resort to using personal criticisms or withdrawing from the conversation, you are more likely to break up with each other than couples who fight constructively. You should know your partner inside and out for your relationship to stand the test of time.
Understand their Needs
Just as you do, your partner will have their own needs and desires. Fulfilling what your partner wants is another key trait of a happy and healthy relationship. However, if you feel you cannot provide everything your partner wants, it's best to be honest with them. You and your partner should be on the same wavelength in some respects, otherwise, you wouldn't be together in the first place. If you feel that you are drifting apart from your loved one, instead of throwing the towel in and ending the relationship, having a chat about your worries and concerns can make all the difference and bring you closer together.
Keep Things Interesting
Juggling a career, children, and other commitments can be incredibly exhausting and end up leaving you next to no time at all with your partner. Finding time in your day to get intimate with your other half may sound like a fantasy over reality, however, there are several ways to keep your relationship interesting and bring the spark back into your love life. Setting aside time to have regular date nights can be a great way to inject some fun back into your relationship. If you feel there's something lacking intimacy-wise, introducing a sex toy into the bedroom can bring a bit of excitement and passion to your relationship. However, you go about it, always ensure you are engaging with your partner first.
Seeking Help and Support
No matter how strong your relationship is, there will always be ups and downs. However, there are some bumps in your relationship that may need fixing with some help and support. Making an appointment with a relationship therapist can be a great way to improve your relationship. There are also marital education programs that you can enroll in that teach you both skills such as effective listening and how to deal with conflict. If you feel anxious about needing to get support, don't be. While many couples may see it as a last resort, getting the right guidance can be massively beneficial and will change how you view one another for the better.
Communicating openly and freely with your partner is a key trait you should take on board to ensure your relationship stays happy and healthy. If you have any concerns or you don't know where to turn, contacting a relationship therapist may be able to help you improve on your communication skills and give you several ways to fix any damage in your relationship.