Now is a great time to start pulling together your clothes for your holiday. Most retailers are now stocking their spring collections.
So, you will find a great selection of clothes to choose from. In particular, if you shop with the larger retailers like Fashion World, who cater for all age groups and sizes. Here is a reminder of the items you will need, along with a few tips to help you to make the most of the latest trends.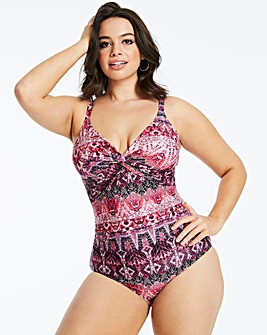 Swimwear
Trying on your swimming costume, bikini or tankini now and seeing if it still fits and is in good condition is wise. If it does not, you can just treat yourself to a new one. When you do go shopping take the time to try on some of the new cuts.
If you are feeling a little self-conscious about your figure, why not try out one of the new shaping swimming costumes. They are a great way to smooth out some of the bulges and give you a little bit of extra lift. Swim dresses are also a good option, in this situation.
Shorts and t-shirts
For sightseeing, lunch and most outdoor activities, shorts and a t-shirt are an ideal combination. Short shorts, chino, and cycling shorts are the main trends for 2019. Combine them with this year's tie-dyed or big t-shirts to complete your look. Or, if you prefer, choose an off the shoulder cut or one with an asymmetrical neckline.
Jeans or trousers
It is wise to pack a pair of jeans or long trousers just in case it rains or is colder than expected. This year boot and straight cuts are becoming widely available.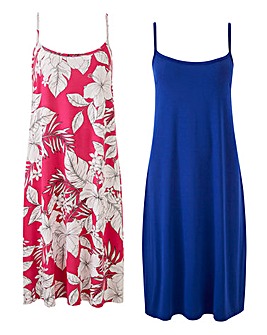 A summer dress
For the evenings, a summer dress is a nice option. This year, soft, flowing, dresses with puffy sleeves, ruffles, frills or tassels are all available. But, if you want something a bit plainer do not worry because you will also find plenty of sheath style and straight-cut maxi dresses available.
A light-weight jacket
For the journey, and chilly evenings, it is a good idea to buy a lightweight jacket. You can either go for a blazer or a patterned rain jacket or maybe a cotton utility jacket.
Holiday footwear
Comfortable footwear is essential, so treat yourself to a new pair of sandals or trainers. For the evening, consider buying a pair of loafer heels. They are very stylish and will look good with a summer dress or skirt. If you walk or hike a lot consider buying a pair of hiking sandals. They are very comfortable and are a great way to make sure that your feet do not overheat.
Co-ordinating everything
When you go shopping for your holiday clothes, you need to make sure that you coordinate everything. Doing this will enable you to minimise the number of items you have to pack. This short article explains how to do that and also provides you with several capsule wardrobe combinations that fit in well with this year's trends.
Preparing for your tripYou may also find this article I wrote a while back helpful. It covers all of the other things you will need to get done to make sure that you arrive at your holiday destination relaxed and happy.