As you probably know, we live in Lincolnshire and sadly not an awful lot goes on up here (especially when it comes to Blogger Meets and Events… but that's a different story!). However this summer we're lucky enough to be heading down to London for a weekend and honestly I can't wait.
Although I've visited London several times, both with and without the kids, I still get excited at the prospect of going. Living near a city like Lincoln, is not the same as actual city life and for me there is just nothing quite like London for a day in a "real" city! This particular trip we're taking down to London is specifically because a US friend is over for the week and we're tying in seeing him. However we've decided to make the most of the Bank Holiday weekend and actually get a few days holiday in!
As I don't currently work (and we're trying to get the house ready to sell), we're having to take the trip on a budget. I've bought train tickets and booked a Travelodge already, as those are the things that prices go up on if you leave them too long, but everything else is still open for deciding upon. I had originally hoped to take the kids to the theatre (we've seen Wicked twice, Phantom of the Opera, Cats and Starlight Express) but even though its Kids Week (kids go free throughout August), there doesn't seem to be anything reasonably priced that we're interested in. Matilda and Charlie and the Chocolate Factory were both options, but these are coming in over £100 for the three of us. The Railway Children is still a possibility though, but even that will be £60.
With that in mind, I took to the internet this morning and decided to find out what exactly there is to do in London, that the kids might enjoy.
Now before everyone shouts museums and art galleries, I want to point out that these things don't especially interest my kids. We have done the Science Museum before and they loved that, but other than the Museum of Childhood out at Bethnal Green, I really don't see them enjoying any of the others. This is sad however, as most are free.
I asked the girls what they would like to do and the London Eye was pretty much the only thing they could think of. For the three of us, this would be £47.25, or if we wait for Chris (he's traveling down on Sunday to join us), then it would be £66.60. However Chris isn't great with heights so we'd probably do this without him. I did also find a couple of alternatives to the London Eye. They are The View from the Shard – which is actually Western Europe's Tallest Building. This is actually more expensive than the London Eye, coming in at £131.80/£95.95 (with/without Chris) if we go in the daytime or £91.80/£65.85 if we go at night. The other option would be ArcelorMittal Orbit (better known as London Orbit Tower) which is the UK's Tallest Sculpture. Prices for this would be £26/£20 depending on whether or not we went with Chris.
The London Orbit Tower is in Stratford, which is also where Beach East is. This is a summer only event, which is free entry and includes Beach bars, paddling pool, funfair and more, all on Stratford Waterfront. If the weather is nice, this is definitely a possibility and it would be great to tie that in with the Tower too (which is also the cheapest of the "tall" sight-seeing options).
Aside from these attractions, I also discovered some others that you may or may not have heard of before.
– Ripley's Believe It or Not
This is probably high up the list of things to do as Chris and I would enjoy it too. Ripley's Believe It or Not is a sort of museum, filled with amazing art, unusual artefacts and strange experiences. It's on 6 floors and though it's existed for AGES, I have never been before and that makes it quite unique for me. Prices for us with/without Chris would be £59.96/£50.13 though Tesco Clubcard offer discounted tickets, as do places like Groupon from time to time.
– Shrek's Adventure
This awesome attraction has not long opened in London and personally I think it looks fantastic. Similar to the type of rides and attractions you get in places like Orlando, this is something London is probably lucky to have. A 4D adventure, including ride and walk around, you meet several of the Shrek characters on your adventure. Prices £84.24/£60.84.
– Harry Potter Studio Tour
We've been before, but that doesn't stop me wanting to go again – especially now the Platform 9 3/4 section is open and with it being Summer there is a special Sweet and Treats exhibition on. There is only availability on the Sunday at the moment so that would mean going with Chris too and the family ticket price is £101.
– The Enchanted Mirror, Hidden City
To me, this sounds absolutely amazing and even the kids are a little intrigued. A mystery/clue trail that runs from the V&A Museum and ends a "hidden" location. The trail is set around a fairytale story, loosely based on that of Snow White. The trail is said to be aimed at adults (i.e. the clues are hard) but that kids are welcome. It's supposed to take 3-4 hours, depending on how easy you solve the clues, if you get lost and how many "taverns" you stop at along the way. Teams should be up to 4 people (though I have no idea if that includes kids or not) and the price is set at £60. I would absolutely love to do something like this but I would be worried the kids wouldn't actually enjoy the walking and that Chris and I might not be smart enough to solve it all, without other adults in our group!
– Kidzania
I'd heard mention of this before but I had no idea what it was until my search today. A 75,000 square foot child-size city has been created, where kids can take on over 60 roleplay roles and experiences. It looks like parts of Eureka Museum but on a greater scale and honestly if I was a kid I would be itching to go. It's a 4 hour experience and for a change adults are cheaper than kids (I imagine because it's not really aimed at us). Prices are £89.00/£72.50 with or without Chris.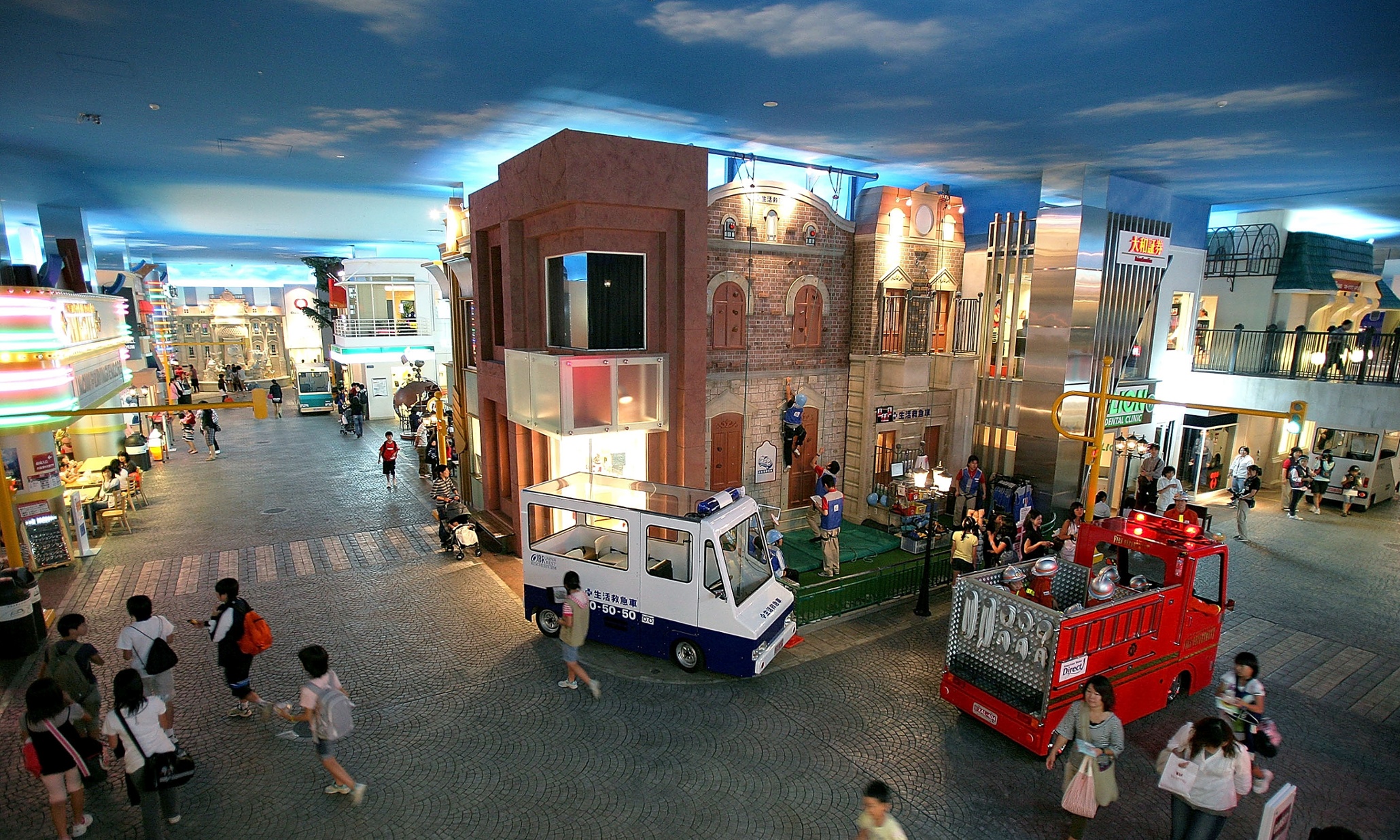 The weekend we're visiting London is also Bank Holiday weekend. This means Nottinghill Carnival which is also a free event. Running from 10am till approx 6.30pm on both Sunday and Monday, the Nottinghill Carnival is apparently spectacular. I don't know whether or not it will fit into our plans but I'd definitely like to catch a glimpse of the parades!
Finally something else I have wanted to do for quite a long time, is visit Harrod's Disney cafe. Ever since getting back from Florida, there has been a distinct lack of Disney in our lives. While I'm sure it's nothing like being in WDW itself, its probably the closest we'll get for several years now. From what I've seen the reviews are quite good and the food is reasonably priced. Apparently it's the drink prices you need to watch out for though!
Sadly most of the really fun sounding stuff carries quite a high price tag, so I'm not exactly sure how many of these things we'll end up doing. However I'm convinced there is something for everyone and I'm sure that no matter what we end up doing, we'll have fun!
Does anyone have any "visiting London" tips to share?