Though I haven't touched on it much recently, I have previously mentioned about the debt I gained over the years of being a single mum and how its been difficult to manage and get down. I read this article in the Independent, about Students not receiving enough debt management education at school and it really got me to thinking about it. The survey mentioned was by My Voucher Codes and polled the views of 2,000 15 to 18-year-olds. Truthfully I think if you asked an older age group too, they would also agree.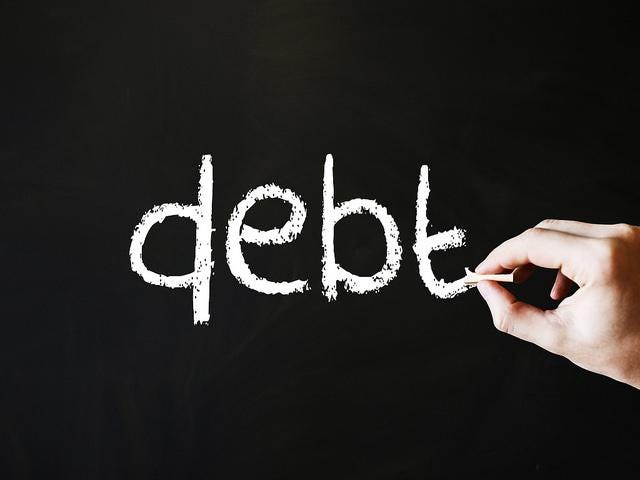 I have long been an advocate of "useful" lessons being taught at school. I have never understood why weights and measures can't be taught at the same time as how to make a loaf of bread or why daily finances aren't part of maths. At Primary School we are taught should a wide range of topics, which leads on to even more at Secondary School. I can understand that time is limited in school and you never truly know what you want to be when you grow up, especially not at 5-10, but why do we learn some of the things we do, when we might never ever use them – yet we aren't taught many basic life lessons.
With student loans, overdrafts, credit cards and catalogue accounts, I don't think we really understand how dangerous debt can be. I have friends, and have been known to do it myself, who class "credit" as money they have, not money they are borrowing – and overdrafts as available money, not debt. It's such a slippery slope into situations you can't control and you can't even begin to understand the worries it can cause until you're in the thick of it.
I personally believe that school should most definitely put more of a focus on finances, daily budget, fund and especially debt. With Students Loans being fairly standard for anyone attending university now, your life is basically off to a bad start when it comes to money. Not only that, but grants don't seem so readily available, overdrafts are quite normal and so in the first few years after school you can find yourself in a mess. And it doesn't stop after that. Pay off your debt and 9 out of 10 times, your credit gets increased. 0% interest for x amount of time is also a killer.
The logic of sex education at school, is to help educate students about the risks of early pregnancy, STD etc. Debt can be just as detrimental to your life and as such I believe its something that should definitely be taught or educated about at school.