Father's Day is always a somber sort of time for me. My dad passed away over 10 years ago and since my husband and I separated, the girls don't see their dad on Father's Day either. As such, when I found out Curry's PC World were hosting a competition about people's top five tv dads, I decided it would be a great thing to do, to give some positivity to this time of year! All the terms can be found here if you're wanting to enter. Here are my picks (in no particular order).
Phil Dunphy – Modern Family
I have watched Modern Family since it first came out and Phil Dunphy has always been one of my favourite characters. He's so incredibly down to earth, so normal, such an idiot. He's completely loveable and how he puts up with Claire, I really don't know. Sad part is that half the time I think our family functions a little like the Dunphy household. That makes me Claire, I know, but it's true! The thing I like most about Phil is that he's just very real. TV shows us a lot of perfect people, a lot of perfect parents and very few people are actually like that in real life. Phil rocks – thumbs up Ty Burrell.
This is a bit of a cheat answer, because while Joe West is a dad, it's not his relationship with daughter Iris that I like him for. Instead, his surrogate/foster dad relationship with Barry Allen in The Flash, is what makes me love him. Though The Flash is only in it's first series, I've thoroughly enjoyed it from start to end. I can't tell you how many times the show has had me in tears. And, without spoiling the season finale, the last episode where Joe and Barry might lose the bond/relationship they currently share, is by far one of the most heartbreaking moments I've watched recently.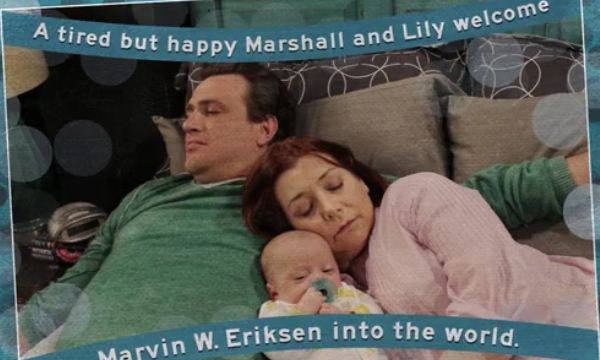 Marshall Eriksen – How I Met Your Mother
Now if I had to pick a best character from HIMYM, Barney Stinson would win hands down for me. However when it comes to being the best father, Barney doesn't really come close (until the last ever episode of course). However Marshall Eriksen is awesome. He may not be the first person that springs to mind when you think of TV dads, but I think he would have been so cool to have as a father. Not only that, but with a husband/wife relationship like Marshall and Lily, what more could you want from your parents? He's a big kid himself but I'm sure he would have been such a fun and loving dad. He's definitely in my top five picks.
Ned Stark – Game of Thrones
As always, Sean Bean died far too early in the scheme of Game of Thrones series. However the character of Ned Stark was one of the best there has been. Though also a husband, I really only think of Ned as his role as a father. His four/five kids really did have a great role model to look up to. Even to the end he showed that honour was one of the best qualities you can have – even if it gets you killed!
Pop Larkin – The Darling Buds of May
This last choice is a little bit nostalgic as it brings back memories of weekends as my Nan and Grandad's, watching episodes of TDBOM. David Jason has always been one of my favourite actors and I absolutely adored him as Pop Larkin. The dynamics of the family as a whole were really what made the series, but Pop himself was the core and heart of the Larkin family. To be absolutely truthful I don't remember a lot about the series itself (I was a lot younger then) but I do know I enjoyed it a lot. I'm pretty sure I wanted to live with the Larkin's at one stage so that says a lot for both Ma and Pop.
It was really hard to narrow down my top 5 TV dads and so I want to give a notable mention to; Philip Banks (Fresh Prince of Bel-Air), Cliff Huxtable (Crosby Show), Luke Dane (Gilmore Girls) and Sandy Cohen (The O.C.). I'm sure there are plenty more TV dads that I love though but that's all I can think of for now!
Who is your favourite TV dad?