I don't know about you, but I need things to look forward to in life. Little milestone, events, days out, birthdays, holidays – whatever it is, just something in the not too distant future to look forward to. This time last year, I had a countdown running to LFCC (London Film and Comic Con) which was the first convention I'd ever attended AND the first time I'd cosplayed. I was also counting down to a holiday in Paris during October half term, though sadly that didn't happen – and finally a wonderful trip of a lifetime to Florida the following Easter. Well all of that has been and gone now and I struggle at times to find things to look forward to. In fact, until a few weeks ago I really didn't have any set dates and events penciled into my calendar. However, all that has changed!
Sheffield Film and Comic Con – A few weeks back, Amy and I decided we were dying to go to a convention again. I attended MCM in London during May but because I took the kids, I didn't get the same level of enjoyment as last time and I also didn't dress up. However Amy and I are going with the sole purpose being to cosplay and I'm excited! Amy is going as Disney's Briar Rose (Aurora when she lives in the forest) and I'm going as Disney's Belle in her blue peasant dress. I've already started on Amy's costume and as soon as I can get the right grey for the skirt, it will be finished! I need to start on my own but I have a good idea what I'm doing.
Paris Weekend – As I mentioned before, last year we were supposed to have a family trip to Paris but we had to cancel it for a couple of reasons. I have been dying to go to Paris for pretty much all my life and I was devastated when all our plans crumbled. Over the last few months I've been looking into various ways to get to Paris cheaply, as ever since Florida my finances have been in a fairly poor state. There is a coach company that offers really good options, but also sites like Into the Blue experiences who offer not only day experiences, but also holidays too. They actually have a couple to Paris in fact. However in the end it looked like there might be another opportunity to go to Paris (see below) and so I jumped at that. Finances were figured out, options were looked into and even baby sitters were considered. But then I started to feel guilty that I hadn't been with my family and maybe Chris and the girls would be sad if I went without them. In stepped my mum (a total hero) and offered to take us all away for the weekend in May and then there was a second thing added to my look forward to list!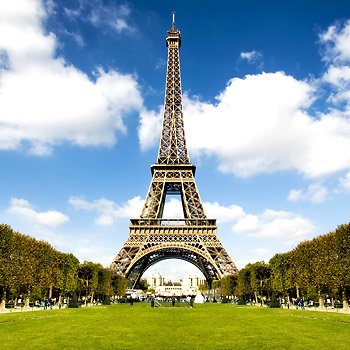 Fairytales IV – As you can probably tell, I'm a huge fan of conventions. I've only been to a few but they are now becoming something I look into ALL the time. Well every year in Paris (for the last 3 years) there has been a Once Upon a Time convention and every year I've wanted to go. Last year we'd arranged a blog meet far too close to the date of the convention and this year we knew things would be tight after Florida. However next year there is really nothing stopping us… so let's just say we've penciled it in and perhaps even booked a hotel ;)
There are lots of other things on the cards, MCM Comic Con in October, Storybrooke in April (though I have to admit to being jealous of SDCC that's on this weekend), plus I hope to have the odd day here and there with the kids during Summer holidays. Amy and Liv are coming over in a few weekends time and we're going to see Inside Out and even though that's something small, again it's just nice to have something to look forward to.