So as you know, I love to make costumes and I love to cosplay. I've been to a few conventions now – LFCC last year, London MCM in May of this year, SFCC in August and a small Lincoln one in September, two of which I cosplayed for. However not everyone has the ability to sew (or the money to buy handmade) so I decided to share some tips about costumes you can threw together easily, using clothes readily available in stores and online.

For MCM Comic Con, I was originally choosing to go as Go Go Tomago. If you haven't seen Disney's Big Hero 6 then you'll have no idea who that is – and if you haven't seen it, then you should! Go Go is an awesome female character and her "everyday" look is really easy to replicate.
The costume is basically made up from a black leather jacket, white t-shirt, black (and purple) leggings, black shorts and black trainers. Depending on how exact you're wanting to be with your costume, sourcing the exact items might prove tricky. However if you're happy to improvise, you should get most things fairly easily.
I started with the leather jacket. Of course I wasn't going to get actual leather, as that would be expensive. I headed off to Ebay to find something cheap and secondhand. The important thing to note about Go Go's jacket was it's style – the way it zips up, neckline etc.
Can you spot the difference between the two?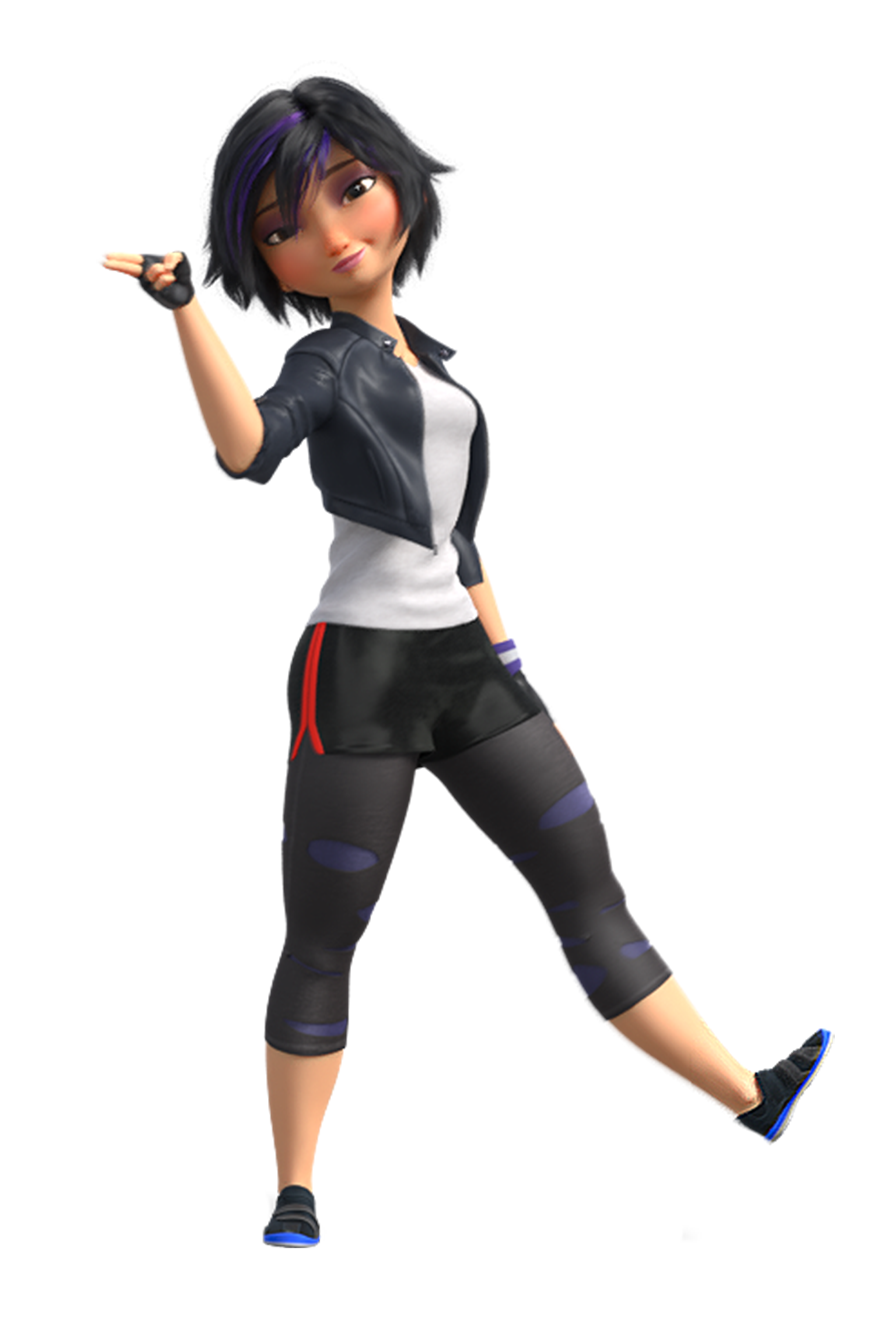 After the jacket, the rest should come fairly easy. A simple white t-shirt, relatively non nondescript. Black leggings, with purple poking through rips – either a double layer of leggings, black over purple with tears cut in the black – or black leggings with rips, patched up underneath with purple material. Black fingerless gloves. Black trainers. Black shorts. Depending on how close you're wanting to match, I'm sure you can find black trainers with a splash of purple and black shorts with a splash of red. Failing that you could always add your own – paint for the trainers and ribbon for the shorts.
Last but not least, this leaves the hair. Of course if you're radical you could cut and dye your own (I actually tricked all my facebook friends into thinking I'd done that) or you can buy a wig.
So long as you plan fairly far in advance (allowing time for shipping from China) you should be able to pick up a relatively cheap cosplay wig. Mine was around £10 mark and took about 3 weeks to arrive. There are some great bargains out there, for all things cosplay, the more time you allow and the further it can travel from!